Chillingham Village Markets
The Chillingham Village Markets are held at the Chillingham Community Centre on the second Sunday of the month (8.00am until 1.00pm). Wood fired pizzas are back for the winter months. Come along and enjoy the relaxed friendly atmosphere of this country market. You'll be most welcome.
The remaining markets for the year are from 8am til 1.00pm on:
Sunday 10 July
Sunday 14 August
Sunday 11 September
Sunday 9 October
Sunday 13 November
Sunday 11 December
Interested stallholders should contact our Market Co-ordinator, Susan on mobile 0428 793141 or email: markets@chillingham.org.au
Stallholders fees: $10 with own insurance: $15 without your own insurance (CCA will insure)
Note: The Chillingham Community Association values our stallholders. First time stallholders get their site plus insurance free. All stallholders get free cup of coffee. Raffle held each market giving each stallholder a chance to win a "free stall". Markets are on come rain, hail or sun and in the event of a really miserable wet market, we reward those stallholders who do turn up with one free "big breakfast" at the next market.
There will be lots of local handmade items and produce and the Chillingham Community Association stall will be once again be selling our famous homemade Chillingham jams, chutneys, sauces and relishes. Our jams were awarded two first prizes, one second and a highly commended at the recent 2011 Murwillumbah show.
Chillingham is now a plastic bag free market so bring along your own bag or you can borrow one from the Community Association stall.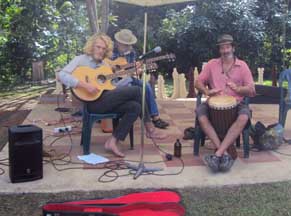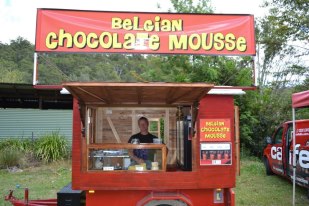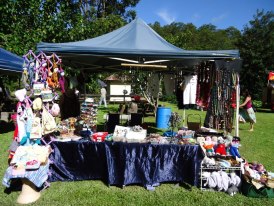 Click here to see our video of the Chillingham Village Markets.
Click here to see photo album of the Chillingham Village Markets
Click here to see details of some of the regular stallholders
Click here for directions to Chillingham. The Community Centre is located on Numinbah Road at the northern end of the village.
Click here for the recipe for the delicious macadamia slices Jan made for our May markets
Click here to see the 2008 Chillingham Community Association Christmas Party video